Melania Trump Gardening In Immaculate Sneakers Is A New Summer Meme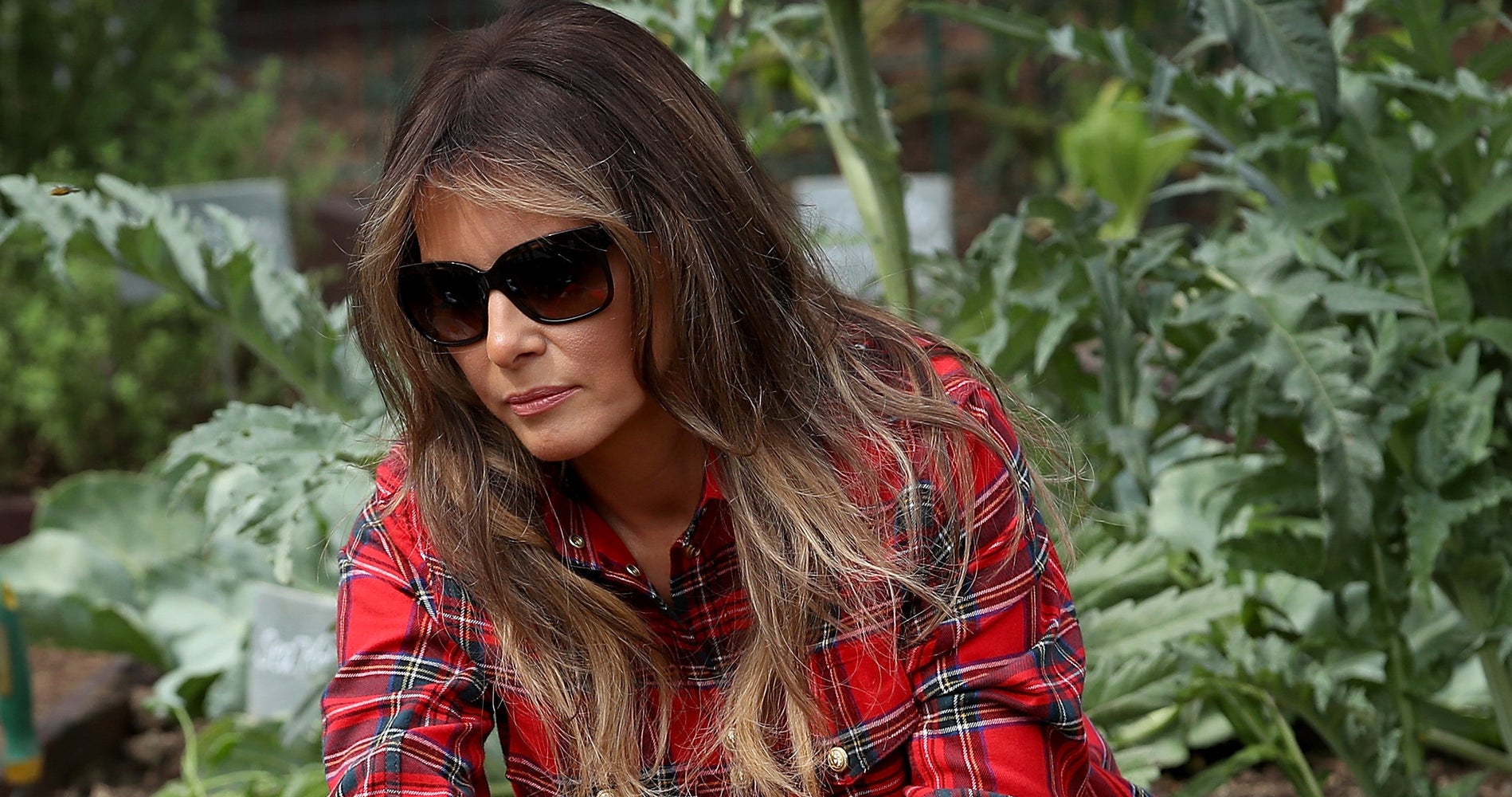 This meme of Melania Trump poking around the White House garden has been 10 months in the making. But it's well worth the wait.
For reasons unknown, a September 2017 snap of the first lady supposedly planting and harvesting vegetables with children from the Boys & Girls Clubs of America went viral all over again this week.
"These look exactly like my workout soles," wrote Teigen. "Because I work out as much as this chick gardens."
Unsurprisingly, other people on Twitter joined the fun, mocking Trump for striking a hesitant pose in the garden patch founded by her predecessor Michelle Obama:
Photographer: You're handling those sheers like a pro. Now put those imaginary veggies in that basket and show them who the boss is. There it is. Hold it, holllld it. Perfect. You're a natural.

Melania: pic.twitter.com/shc9AV0nIe

— dylan (@dyllyp) July 31, 2018
1) poor choice of clothing for garden
2) Even if I was rich, I would never wear a $600 blouse to garden (good way to spoil the garment)
3) Gloves do not look like proper gardening ones
4) long hair untied- saftey hazard. #Melania #melaniatrump #balmain pic.twitter.com/rYSq2bm9wO

— Princess TigerlilyAthena the socialite 🍰🍸❤ (@TigerlilyAthena) August 1, 2018
lol. wtf is going on with this picture?

looks like Melania is crouching in a corner, threatening whoever has backed her into it with pair of garden pruners pic.twitter.com/qL7JOm9Cac

— Walter White (@heisenbergrpt) July 31, 2018
This is a photo of Melania threatening someone with gardening sheers if they don't send her back to her home planet. Right? pic.twitter.com/8nZriXuwyb

— Benjamin Grinspan (@BennyGrin) July 31, 2018
Published at Wed, 01 Aug 2018 11:06:43 +0000